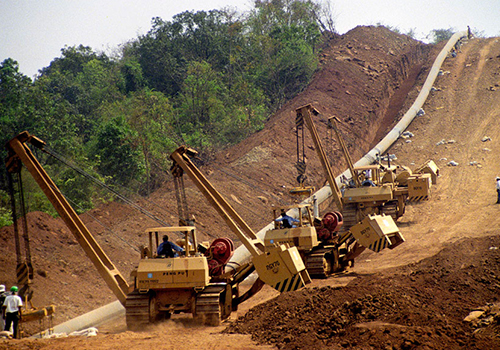 EIL's specialist services in the field of maintenance of process plants include trouble shooting, specialised repair, assistance in material selection and upgradation (both ferrous and non-ferrous, refractories and ceramics), corrosion prevention & control including cathodic protection, water treatment and corrosion inhibition.
Over the years, EIL has developed expertise in the fields of assessment of residual life of equipment, plant health study, cross-country pipeline health assessment through state-of-the-art technology of intelligent pigging & repair of critical equipment. Adequate know-how and supervisory skills in the areas of underwater/hyperbaric welding have also been developed.
Selection of optimum materials of construction.
Material characterization and mateial degradation evaluation of in-service equipments
Cathodic Protection and pipeline integrity assessment
Residual life assessment of process plants including critical equipment such as reactors, furnaces, vessels, turbines, compressors and pipings.
End-to-end survey and plant health assessment
Corrosion prevention and control
Repair and re-certification of in-service equipment as a competent agency authorized by the Chief Controller of Explosives (CCE) and Petroleum & Explosives Safety Organisation (PESO), Government of India.