Owner/Location: BORL, Bina (Madhya Pradesh)
Mode of Execution: Pre FEED, EDP, FEED & Project Management Services
Key Features
Overall Capacity: 6 MMTPA
Major Processing Units: CDU/VDU, NHT, CCR, ISOM, HCU, DHDT, DCU, CRU, HGU, LPG TREATING UNIT, SRU, Utilities & Offsites, Cross Country Pipeline, Crude Oil Terminal and Marine facilities
Total Project Cost: USD 2.5 billion
Schedule: 48 Months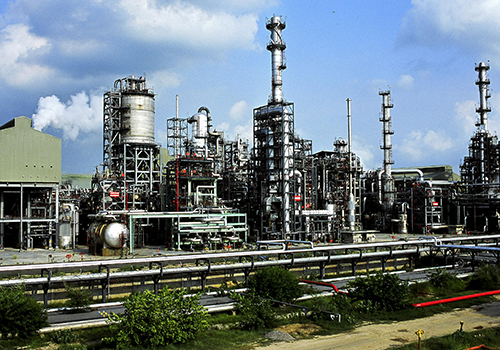 Project
Level difference between the units and tank farm is to the tune of 64 meters. The variation in unit levels is 12 meters. Natural Level variations were utilised to get the benefit of process hydraulics. Natural terrain was maintained to the extent possible to reduce the site grading work.
Process
Water source, River Betwa is located 8 KM from site. Weir was built across the river to create pondage of water and intake well with pumps was constructed mid-stream of the river.
935 Km long cross country pipeline to transport crude from Gujarat to MP
Petcoke based captive co-generation power plant built first time in an Indian Refinery to utilise Petcoke produced in DCU
Integrated Hydrocracker and DHDT unit built for first time in India
Foundation field bus technology used across the Refinery.
Designed as a Zero effluent Refinery.
HSE: No loss time accident
Awards
Construction Industry Development Council (CIDC) Vishwakarma Award-2011 for Best Project in Oil & Gas category
Project Management Institute (PMI) Award-2010