EIL has built an unmatched track record of providing services to major petrochemical projects, having established 10 of the 11 mega petrochemical complexes in the country.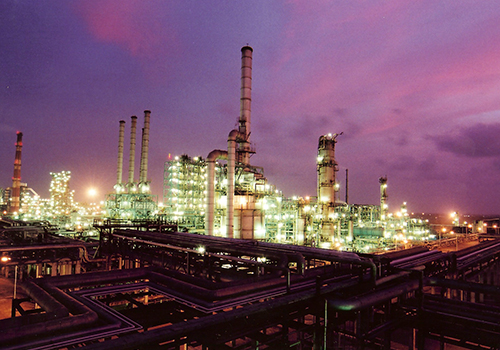 Our capabilities span Pre FEED, FEED, PMC, EPCM and turnkey execution across various petrochemical processes such as:
Gas based/Naphtha based cracker complexes (comprising gas sweetening, C2 / C3 recovery, Ethylene production and high end products including HDPE, LLDPE, PVC, VCM and EO/EG)
Aromatic plants comprising Naphtha splitters, pre-treaters/reformers, Benzene-Toluene extraction units, pyrolysis gasoline hydrogenation units, Xylene fractionation and isomerization units including overall integration and optimization of such complexes.
Polymer plants such as HDPE/LDPE, LLDPE, Poly Propylene, Acrylonitrile etc.
Downstream fibre products such as PFY, Nylon, Acrylic Fibre, PSF, VCM/PVC, PBR, SBR, Spandex Yarn etc.
Chemical units such as Caprolactam, Polyols, Oxychlorination, Phthalic Anhydride etc.
Petrochemical Complex-II at Vijaipur & Pata, India for GAIL
Dual feed Petrochemical Complex at Dahej, India for OPaL
Naphtha Cracker Project at Panipat, India for IOCL
Petrochemicals Complex-I at Pata, India for GAIL
Aromatics Complex in Kuwait for Kuwait Aromatics Company
Borouge – 2 Project for BOROUGE, Abu Dhabi
LLDPE / HDPE Swing Unit (EPCC- 3 Package) for Panipat Naphtha Cracker Project of Indian Oil Corporation Ltd.
Integrated PX/PTA Project at Panipat of Indian Oil Corporation Ltd.
Maharashtra Gas Cracker Complex at Nagothane of IPCL (now RIL)
Naphtha Cracker and Aromatics Complex and Downstream Plants at Vadodara of IPCL (RIL)