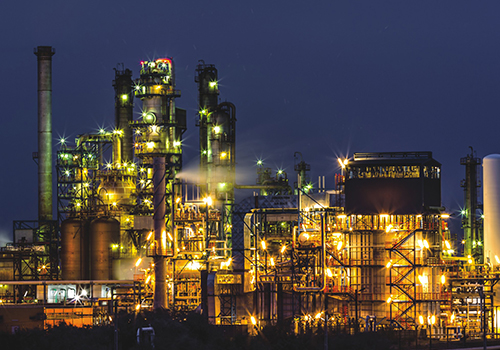 EIL's project management services covers all the activities required for execution of a project by carrying out engineering, procurement and managing construction at site. The efforts of various agencies such as licensors, vendors, clients, contractors/sub contractors are brought together in a logical manner to result in successful culmination of the project.
Our significant engineering and technology capabilities have enabled us to develop a technology driven project implementation profile and successfully integrate sophisticated design, engineering and construction methodologies with strong project management practices.
We have also invested significant resources to develop a comprehensive knowledge management infrastructure within the organization to effectively capture technologies and experience from previous projects.
Petrochemical Complex-II at Vijaipur & Pata for GAIL, India
Dual Feed Cracker Complex at Lepetkata for BCPL, India
Integrated Refinery Expansion Project-II at Kochi Refinery for BPCL, India
Guru Gobind Singh Refinery for HMEL, India
Panipat Refinery Additional Expansion (12 to 15 MMTPA) for IOCL, India
Central India Refinery for BORL, India
Vadinar Refinery for Essar Oil, India
Panipat Refinery Expansion (6 to 12 MMTPA) for IOCL, India
Refinery Expansion Project at Manali for CPCL, India
Haldia Petrochemical Complex for HPL, India
Gas Cracker Complex at Nagothane for IPCL, India