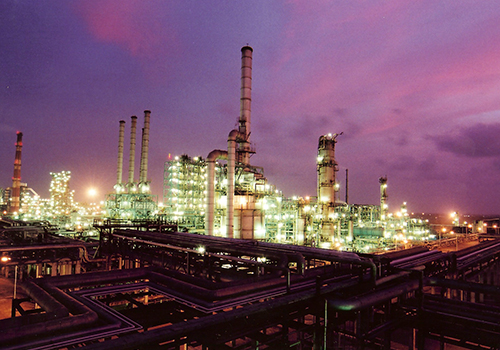 EIL provides a complete range of project services from 'Concept to Commissioning' with highest quality and safety standards. We offer EPC services on our own as well as in association with other established equipment manufacturers and construction companies in India and internationally.
Our understanding and assessment of project risks, especially involving complex technologies, difficult locations or circumstances or in a lump-sum or fixed price contracting environment, give us the ability to selectively enter into markets or accept projects where we can perform best. Due to these factors, EIL has established a reputation for demonstrating efficient project management and engineering capabilities, supply chain management, and project execution with on-site decision making capabilities.
We follow a very project specific risk management and mitigation strategy. At the core of this strategy is our in-depth understanding and capability, based on vast execution experience, to identify various project risks. Assessment and profiling of risks leads to a variegated management/ mitigation strategy that is project specific and most appropriate for the type of risk.
Open book based EPC contracts
Open Book Estimate (OBE) contracts are designed to achieve a realistic and firm project cost with focused schedule for execution and risk- reward sharing mechanism that is fair and transparent. OBE contracts provide additional benefits to clients are in terms of predictability of final cost as well as flexibility or midstream course-correction/ optimization that the model offers.
EIL has an enviable track record as one of the few global contractors who have successfully executed OBE contracts across various industry segments like refining, gas processing, pipelines and petrochemicals.
We have often been engaged as OBE contractors during Pre FEED stage itself which enabled us to significantly add value to the design, engineering and procurement processes. Owner and EIL, as partners, were able to pool in their experiences not only to work out realistic schedule and costs of the project but also work out early, project execution strategies which can further optimize the target price and prevent schedule overruns.
Residual Utilities & Off-site for Rajasthan Refinery Project of HPCL Rajasthan Refinery Limited (HRRL)
Residual Utilities & Off-site & PRU Revamp for Vizag Refinery Modernization Project of Hindustan Petroleum Corporation Ltd. (HPCL)
Onshore Gas Terminal for Deen Dayal Field Development Project at Kakinada of Gujarat State Petroleum Corporation
Petro FCC, Sulphur Block, Polypropylene Units and SPM & associated facilities for Refinery Expansion & Upgradation Project (Phase-III) at Mangalore of Mangalore Refinery & Petrochemicals Ltd.
Euro-IV Quality Upgradation Project consisting of DHDT and NHT / ISOM Units for Chennai Petroleum Corporation Ltd.
Execution of Euro-VI (BS-VI) Fuel Quality Upgradation Projects for 10 Refineries Units in India for IOCL, CPCL, BPCL, MRPL, HMEL
LLDPE / HDPE Swing Unit (EPCC- 3 Package) for Panipat Naphtha Cracker Project of Indian Oil Corporation Ltd.
EPCC Packages 1&2 for Integrated PX – PTA Project at Panipat of Indian Oil Corporation Ltd.
MNW Process Platform of Oil & Natural Gas Corporation Ltd.
D1 Well – cum – Water Injection Platform of Oil & Natural Gas Corporation Ltd.
Butene-1 at PNC Complex, IOCL
Modification work at Hazira plant under Daman Development Project