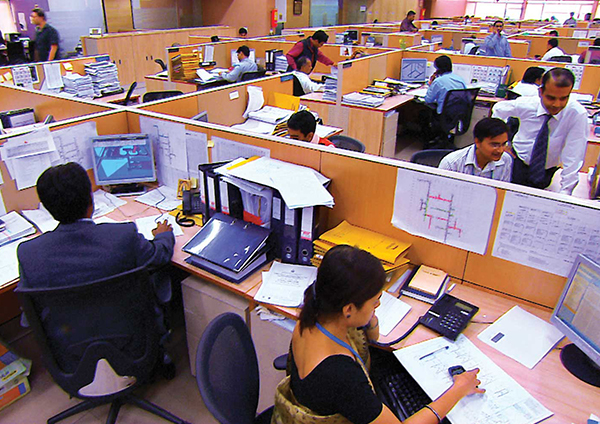 EIL believes in creating the best opportunities for its employees to enable them to reach their full potential. It has an enabling environment to ensure professional development and career growth of its people.
Exposure of working in challenging & enriching projects – With an impressive record of over 5000 assignments, EIL provides an excellent opportunity to the freshly qualified students as well as experienced professionals to contribute in prestigious projects and work in a range of industries both in India and in the global arena
The organisation goals are percolated to the employees through a well-structured performance planning process aligned with Performance Contracts of respective functions
A robust and transparent Performance Management system is in place which enables fostering a performance based culture
Recognition of individual contribution as well as team efforts of Young Talent, Functional Experts, Innovators and Supporting Staff
Mentorship & Coaching programs provide guidance to employees so that they can continually improve their professional skills and enhance their personal brand.
Ongoing skill development through planned job rotation to sharpen the skill sets
Opportunity to work in multidisciplinary Task Forces enhancing relevant multi-disciplinary experience as well interpersonal and collaborative skills
Open Communication Channels and absence of Hierarchical Barriers
Career spanning from Learning to Leadership
See how EILians are transforming Dreams into Reality
Life at EIL

At EIL, we understand the importance of a healthy work-life balance and hence provide our employees them with many avenues both within and outside the Organisation such as:

Modernized gymnasium within office premises, trekking Clubs, participation in tournaments to promote healthy lifestyle of the employees
Organisation of various events like Annual Sports Day, Women's Day, Foundation Day etc strengthening the bond amongst employees
Competitions and suitable rewards on occasions like Hindi Pakhwada, Environment Day, Vigilance Awareness Week for employees and family members infusing belongingness
Supportive role in Health & Safety by way of medical facilities to its employees and family, regular health-check-ups, insurance schemes, Post-retirement medical coverage for the employees
Employee Engagement Surveys to feel the pulse of the employees and bring in better alignment.