EIL has proven engineering capabilities for all facets of onshore oil and gas processing projects such as group gathering stations, multistage separation, crude desalting & dehydration, heavy oil and sour oil processing, compressor stations and cryogenic recovery of natural gas liquids such as LPG, ethane and propane.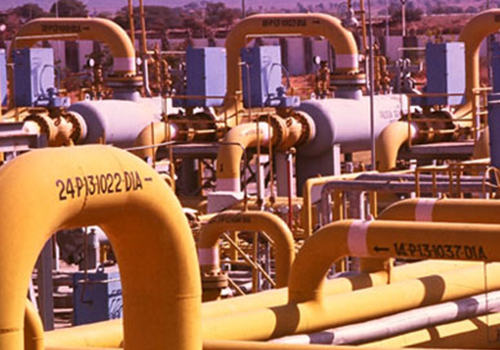 We have also executed gas sweetening projects including revamp of a number of old units with the objective of CO2 removal from natural gas and capacity expansion.
EIL has developed considerable expertise in gas dehydration using TEG and has successfully designed and commissioned a number of such units for onshore and offshore installations.
As a total solution provider, we are capable of establishing various utilities and offsite facilities of gas processing complexes like storage tanks, flare system, blending and loading facilities, etc.
Onshore Gas Terminal for DeenDayal Field Development Project at Kakinada of GSPC, India
Gas Processing Complex at Vijaipur for GAIL, India
Western Onshore Redevelopment Project at Ahmedabad, Ankleshwar & Mehsana for ONGC, India
1.8 MMBOPD Qusahwira Field Development Project for ADCO, UAE
LNG Terminal at Dabhol for RGPPL, India
Additional Gas Processing Facilities at Hazira for ONGC, India
Expansion of LNG Terminal at Dahej for Petronet LNG, India
Gas Processing Complex at Gandhar for GAIL, India