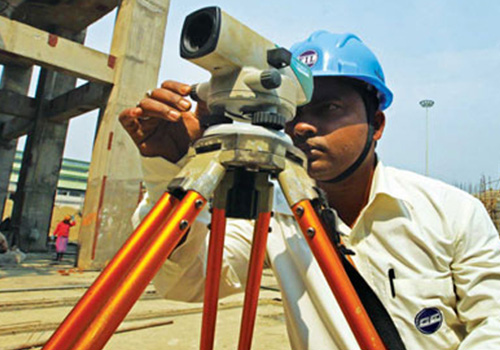 We are committed to internationally accepted best practices and comply with applicable health, safety and environmental (HSE) legislations and other requirements in our operations in different jurisdictions. EIL's 
OHSMS (Occupational Health and Safety Management System)
 is 
OHSAS 18001 certified
 and 
EMS (Environmental Management System)
 is 
ISO 14001 certified
. EIL has a dedicated HSE Policy at corporate level, which has the following salient features:
Health, Safety & Environmental Policy
Ensure compliance with requirements of health, safety and environment (HSE), during design and delivery of products/services as per applicable National and International codes, standards, procedures, engineering practices and legal/statutory requirements including customer's requirements.
Identify HSE risks of our activities and mitigate the same to prevent injuries & ill health to our personnel and for persons who are involved in our activities in our offices and at sites.
Minimize environmental impact by conserving resources, reducing waste generation and preventing pollution in all our activities at our workplace.
Strive for continual improvement in our HSE management system by periodically reviewing our performance and making necessary changes.
Promote awareness on HSE aspects across the organization and develop a culture where all employees are committed to HSE.
In order to ensure effective implementation of our practices, at every project all hazards are identified at various stages of the project life cycle. Associated risk is evaluated and mitigation measures are implemented by way of upgrading instrumented protective systems, optimizing inventory level and providing guidelines for emergency response planning.
We believe that all accidents and occupational health hazards can be prevented through systematic analysis and control of risks and by providing appropriate training to employees, contractors, subcontractors and communities.
Our employees work constantly and proactively towards eliminating or minimizing the impact of hazards to people and the environment. We encourage the adoption of occupational health and safety procedures as an integral part of our operations. Our health, safety and environment practices are implemented through the adoption of five principal processes:
Rapid risk analysis, which analyzes the impact of a significant default situation resulting in release of hazardous materials and is used for obtaining applicable environmental clearances;
Environmental impact assessment, which assesses the environment around a facility and the potential impact of facility development and is also required for obtaining requisite environmental clearances;
Hazard identification ("HAZID") studies, which analyzes the equipment layout and enables hazardous area classification to assess and address associated operational hazards;
Hazard and operability ("HAZOP") studies, which involve the investigation of the design of facilities to identify design limitation for  potential operational hazards and problems; and
Safety integrity level ("SIL") studies, which evaluate the reliability of instrumented protective systems for avoiding release of any hazardous inventory.
The application of our health, safety and environmental accountability from each employee enforced through front¿line supervision, incorporating safe work practices as standard operating procedures, and the philosophy that safety is an equal part of the business process. Regular training is carried out to provide and update knowledge of the employees on various project activities and related safety issues.
We have also demonstrated our commitment to protecting the environment by minimizing pollution, waste and optimizing fuel consumption towards continual improvement of environmental performance. We have been accredited by Quality Council of India to carryout environment impact studies in the field of refineries, petrochemicals, oil and gas, pipelines, non ferrous metallurgy, township and area development project and power plants.
We have received several awards in recognition of our commitment to health, safety and environmental standards across our operations. For example, we achieved 81.86 million man hours worked without any "lost time accident" for the Panipat Refinery Expansion Project and 80 million man hours worked without any "lost time accident" for the Panipat Naptha Cracker Project, as certified by our client IOCL. Similarly for projects like Skidda Refinery Algeria, OPaL Dahej and Brahmaputra Cracker and Polymer Ltd we have received safety award for 50 million man hours worked without any "lost time accident" as on 07.10.12, 04.08.12 and 28.02.13 respectively.
EIL has also bagged Safety award for Sarvashreshtha Suraksha Puraskar (Golden Shield) from National Safety Council of India (NSCI) and Special Commendation for the Golden Peacock Occupational Health & Safety award from the Institute of Directors (IOD).
EIL is a member of British Safety Council (Membership No: 104420) and National Safety Council (CM DLI-225) for keeping abreast with latest trends and development in HSE matters. We are also a principal panelist for the development of various safety standards for the Oil Industry Safety Directorate under the MoPNG.