EIL's expertise span the complete range of services for offshore projects such as well head platforms, process and gas compression platforms, water injection & gas lift platforms and submarine pipelines.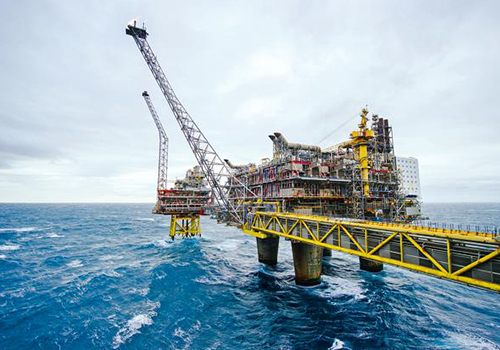 Over the years, we have played a pivotal role in the development of offshore oil and gas projects in Mumbai High and other fields in the west and east coast of India. We have provided engineering consultancy services for several well platforms, 30 process platforms as well as large number of structural platforms such as living quarters, flare support platforms and SBMs for various projects.
Our capabilities for offshore pipeline projects cover conceptual studies and feasibility reports, basic and detailed engineering, surveys, environmental engineering, procurement services, construction supervision and commissioning services and overall project management.
EIL executed the SHG Platform of ONGC which has the:
World's Longest deck (136M) on single jacket
Largest topside loads (Approx 2000T) at ONGC platform
Largest Jacket (5600T) at ONGC Platform
EIL has completed over 3500 Km submarine Pipelines and 1200 Km of Trunk Pipelines of up to 42" diameter
Offshore facilities for DeenDayal Field Development Project at Kakinada, India for GSPC
B-22 Field Development Project for ONGC NQ Complex Reconstruction at Mumbai for ONGC
26 Well Platforms Revamp Project at Mumbai for ONGC
Vasai East Development Project for ONGC
BHN Revamp Bombay High North Field at Mumbai for ONGC
Consolidated Topsides Improvement Project for Qatar Petroleum
MNW Process Platform of Oil & Natural Gas Corporation Ltd.
D1 Well – cum – Water Injection Platform of Oil & Natural Gas Corporation Ltd.
Deen Dayal Field Development Project of Gujarat State Petroleum Corporation Ltd.